Professional Electricians Serving Detroit, TX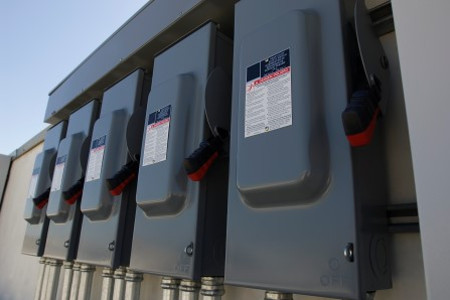 When you are looking for a professional to restore dysfunctional electrical equipment or to fix any electrical issues in your home, you don't need to looks any further than the professional Detroit electricians at Hargis Electric LLC. Hargis Electric LLC is your local electrical contractor who has the qualified and experienced professionals that have the capability to work on everything from loose wires, burnt fuses, worn out and dangling wires that lead to blackouts, and a whole host of other common issues that plague many homes in the local area.
Our team of professional Detroit electricians will work personally to guarantee that all of your electrical work is carried out in a professional and accurate manner that won't have you calling again for service in a couple weeks because the same issue came back. All of the electrical materials we install and use in your home are of the highest quality available on the market today, and we always strive to maintain a clean working environment and leave you home cleaner than it was before we arrived. Whether you have a faulty outlet that you need repaired, or you need a complete rewiring for your home, our team of professionals can fulfill your needs. Everything from home inspections, cable TV wiring, recessed lighting, landscape lighting, or electrical troubleshooting, we can do it all.
If you have any questions about our full line of residential and commercial electrical services, or you would like to schedule your appointment for service, give us a call today. Our team of experts are always standing by and willing to assist however they can. We look forward to hearing from you.
Detroit Electrical Panel Upgrades
An electrical panel upgrade performed by one of our professional electricians at Hargis Electric LLC will go a long way in keeping your home from becoming an electrical hazard. Older electrical panels just don't have the power needed to keep modern homes up and running correctly with all of the appliances and other electronic devices that are so common throughout the average home these days, and the harder these older panels have to work, the more dangerous they become. Upgrading your old panel can give you all of the following advantages and more:
A Steadier Supply Of Power
No Longer Having To Deal With Flickering & Dimming Lights
No More Constantly Tripping Breakers Or Blown Fuses
Detroit Electrical Repairs
When you are in need of electrical repairs for your Detroit home, it is important that you get a professional on site to handle it, as you can very easily do more damage to your home or harm to yourself if they aren't performed correctly. Our team of professionals will be able to quickly and accurately identify the issues with your home's electrical system and work to have them fixed in no time. You can always rest assure that your home is in the best hands when you hire the professional electricians at Hargis Electric LLC.
If you are looking for a professional electrician in Detroit or the surrounding area, give us a call today at 903-785-8055 or complete our online request form.