Oncor LED Retrofits To Upgrade Your Traditional Paris Lighting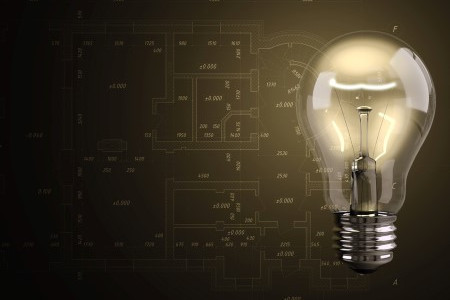 If you've owned your business in Paris for a while now, it might be time to consider Oncor LED retrofits. Hargis Electric LLC is the electrician in Paris that is ready and willing to perform this special job. We've been serving our area since 1985, and we've continued to grow and change alongside our community.
You might be asking, "What are LED retrofits?" Retrofitting is when you upgrade your light fixtures or lamps to be brighter, more energy-efficient, and safer. Fluorescent lighting is a thing of the past-- these types of bulbs and fixtures don't last, can overheat and promote fire hazards, and cost you more to use. When you get Oncor LED retrofits from Hargis Electric LLC, you're opting for cheaper utility bills, longer-lasting light bulbs, and safe, eco-friendly materials. We're the electrician who can assess your business and help you make decisions about the kinds of upgrades you want to make.
Benefits Of LED Retrofits
There are lots of things that LED bulbs can give your business that other kinds of lighting can't. A few include:
Improved light quality: One of the less talked-about benefits of LED lights is their high light quality. They improve the aesthetic appeal of the spaces they are installed, as well as the quality of life for your employees and customers. They are bright and clear with a high CRI (color rendering index).
Increased safety: Because of the high CRI of LED lights, visibility is improved drastically in places retrofitted with LEDs. LEDs also do not overheat easily and aren't prone to shattering as some fluorescent bulbs can be.
Reduced utility bills: Conventional light fixtures and bulbs have shorter lifespans and use more energy than LEDs. Since up to 90% of a building's cost over its lifetime can be utility bills, it's important to make lighting choices that can save you money. Because LEDs have a much longer lifespan and require less maintenance to keep healthy, they are a great choice for retrofitting in homes and businesses alike.
Why Choose Us?
When it comes to lighting upgrades for your home or business, you want to make sure you're working with a professional electrician who knows their stuff. From service upgrades to sports lighting and everything in between, having an expert around will ensure you get the best services and the highest quality results. The same goes for when you are looking for someone to help with your Oncor LED retrofits. Luckily, Hargis Electric LLC is a certified Oncor retrofit company, meaning we can get you a sizeable rebate for converting your existing lighting to LED. So don't call anyone else when you're looking for Oncor LED retrofits-- the only name to know is Hargis Electric LLC.