Electrical Service Upgrades For Commercial Properties In Paris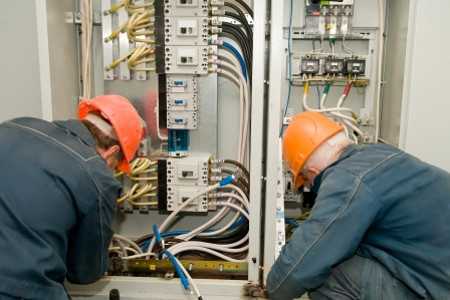 If you know that you are in need of service upgrades for your Paris home, you also need to know who you can call on in order to get the job done. Here at Hargis Electric LLC, we offer the finest in superior quality electrical service work, including upgrading your services. Buying an older home means you are buying a home with charm and history, but that also means needing to take care of certain tasks that are unique to this type of project, such as service upgrades.
There are several reasons this is a good idea and, in some cases, a necessary one. For one thing, today's demand for electrical devices is much greater than even a few years ago and certainly a lot more than decades ago. The only way to keep up with the demand is to enhance the ability to supply. It is also simply much safer for your home and loved ones if you update a system as essential as your electrical one. Just make sure that you only work with a true industry electrician in order to get things done the right way.
We're The Team Offering Professional Service Upgrades
You may already live in an older home and aren't sure if you need service upgrades. There are a few telltale signs to look out for that might mean you need service upgrades, such as:
Electrical service conductors overheat
Breakers that constantly trip and fuses that blow
Crackling sounds coming from the panel box
Lights that flicker
You have to disconnect power from one appliance in order to be able to use another
And much more
You may not even have up-to-date GFCI (ground fault circuit interrupters) outlets, partially because your current service would not be able to handle it all. These outlets are intended to help disconnect power if they detect a reason to do so and are now required for rooms like the kitchen and bathroom. Part of helping to keep your loved ones safe and protected comes down to making sure that you take every step possible, including these outlets and upgrading your service in order to accommodate them.
High-Quality Service From Reliable Pros
When it comes to your home in Paris, quality should always matter. This is why it is so important to make sure that you take care of essential electrical services, like service upgrades. Even more important, make sure that you only trust a reputable name, like Hargis Electric LLC in order to get the job done efficiently and properly. The last thing you need is to accept shoddy service and end up with conditions that are less safe after the job is completed. We've been serving the Paris area with the utmost professionalism and excellence since 1985, offering everything from sports lighting to commercial electrician services.