Recessed Lighting in Paris, TX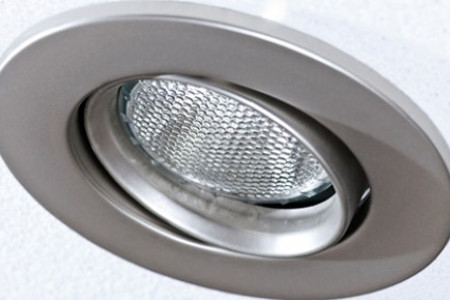 Recessed lighting as the name suggests, is lighting fixtures that recess into walls, with just the light being thrown out. No other part of the fixture is generally on display. Recessed lighting fixtures use concealed wiring and need to be planned for during construction.
There are three basic parts in recessed lighting fixtures: the trim, the housing, and the lamp. The kind of trim selected will have an effect on the kind of lighting produced. The use of reflectors enhances light production, the use of baffles minimizes glare and reduces brightness and the use of adjustable and directional fittings can maximize usage by rendering the fixture versatile.
Recessed lighting fixtures are mounted above the ceiling so as to give a flush undulating look. These fixtures use narrow spotlights or wider angle floodlights. Both these light sources have their own reflectors. Depending upon the type of fitting placed inside either common or energy-saving bulbs can be fitted inside these fixtures.
Why Paris Should Hire Us For Their Recessed Lighting Needs
From start to finish, the pro electricians of Hargis Electric LLC work with the homeowner every step of the way. Our goal is to ensure that the lighting project is completed just the way you expect it. One of our main focuses at Hargis Electric LLC is to always please our clients. This is why homeowners have come to rely on us as the top electrician in the Paris area for an unsurpassed service experience.
Our electricians have years of experience in the recessed lighting field. This experience allows us to complete our projects on time and with unmatched quality. We strive for excellent service, that's on time and at an affordable price. No matter your needs, whether it be interior or exterior lighting, our Paris electricians have the experience and knowledge to guarantee quality service.
We Provide Track & Recessed Lighting In The Following Areas
Lamar County | Delta County | Hopkins County | Red River County | Fannin County | Hunt County