Alarm and Security System Wiring And Installation To Protect Your Paris Property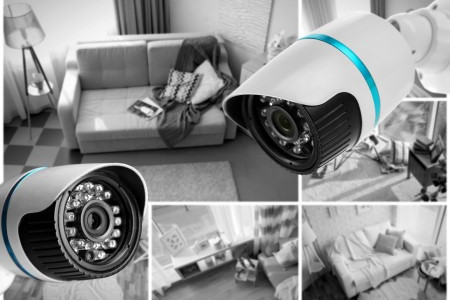 Having the latest and greatest in residential security system wiring and installations in your Paris home is the ideal way to protect your property and your family, as well as provide you with peace of mind. Half the battle is being able to feel better when you sleep at night or leave during the day that your home is being protected. So, you will be glad to know that the only name that you need to know for this type of important work is Hargis Electric LLC. With years of experience in the business, we're the electrician in Paris that you can feel confident relying on to get the job done right every time.
Even having visual indicators to would-be criminals that your home is protected is one of the best deterrents. The bottom line is that burglars are looking for easy targets, so if your home has a security system, it's likely that they'll move on to another house. By working with us we can also personalize your system as much as you want, keeping it as basic or as extensive as you would like.
Security Systems Help You Rest Easy
One of the first things we hear back from our customers once the security system wiring and installation process is complete is how much safer they feel in their homes. It's important to be able to feel at ease and have one less thing to worry about. Even if you don't consider yourself an at-risk household, you will notice immediately how much better you feel just knowing that you are protected. With all of the advancements in technology over the years, it's even possible to control and monitor just about every aspect of your security system from your smartphone.
Taking back control of your home is literally at your fingertips with the security system wiring and installations that we are able to provide you with. While it is true that belongings are replaceable, who really wants to go through the process of dealing with their insurance company and trying to settle a claim? Not to mention, some valuables are not replaceable, such as family heirlooms. Plus, having your home broken into leaves you with a feeling of personal violation that does not go away any time soon. Let us be the electrician you can rely on to give your home the extra security it needs.
Alarm System Installation
Every home has a fire alarm, but fires aren't the only thing that can threaten your life and safety. Sometimes, people sneak up to your home with the intent of doing you harm. They could be lurking in the shadows waiting to strike when you're least alert and most vulnerable.
To avoid being threatened by life's less friendly folks, call on Hargis Electric LLC for an alarm system installation. Security alarms are designed to make loud noises the moment an unsavory type makes its way into your private space, giving you plenty of notice to get to a safe place and alert the authorities well before that character can do you, your family, or your home any harm at all.
Your safety is pinnacle-- don't leave it exposed to nasty surprises. Keep the jump on all of life's threats with a quality security alarm installation. If you're in the market for this kind of alarm, don't wait: call the experts at Hargis Electric LLC. today, and we'll get your home equipped with the best security alarm possible! We also offer security and video services to give you even more peace of mind for your home and family.