Are You Looking For An Electrician in Fannin County Today?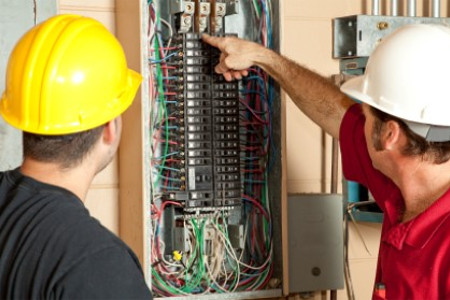 We will do all your Fannin County electrical work personally to guarantee an excellent job for you. All the electrical materials we install for your project will be the finest that are available. We make sure we keep a clean working environment and take all trash with us at the end of each day.
Whether you have a faulty outlet, or need a complete rewire, we can fulfill your electrical needs. Fannin County home inspections, cable tv wiring, recessed lighting, landscape lighting, or troubleshooting, we do it all.
Hargis Electric LLC - Fannin County Electrician
At Hargis Electric LLC, we approach every Fannin County electrical service with the highest level of professionalism. Hargis Electric LLC takes pride in every project we begin. This pride shows in our finished projects with unmatched quality each and every time. For a electrical service that is second to none, call on the Fannin County electricians of Hargis Electric LLC today!
Fannin County Home Theaters
Our competitive prices can give you an optimal viewing experience while keeping money in your pocket. We will mount your TV and speakers, connect all of your components, and more.
A home theater system installed by our professional Fannin County electricians combines the highest professional grade equipment with a custom configuration built according to the specific dynamics of an individual home. While less expensive retail equipment offers a tempting do-it-yourself savings, home theater represents one domain that requires maximum investment for full enjoyment and satisfaction.
Fannin County Electrical Inspections
Whether you're buying a new Fannin County home, or just moving in to a new house, here is some advice that can help you. If you're in the buying process the things you will be looking for are safety and repair aspects. At Hargis Electric LLC, we can offer you an inspection to check for both of these. If you are thinking to yourself right now that you have or are going to hire a home inspector, think again. A home inspector does a generalized inspection.
Most of them will know a little about a lot of different areas, but be an expert in none with a few exceptions. It is a certainty in most areas to say you will be forced to hire one to get a mortgage, and that's a good thing. If you hire an experienced licensed Fannin County electrician, your electrical inspection will be more thorough and you can get an estimate to what repairs will cost at the same time.
Services We Provide In Fannin County