Sign LED Retrofit and Repair Professionals In Paris, TX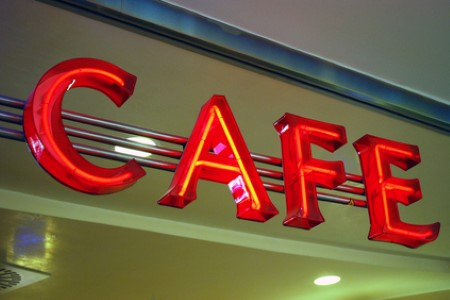 Does your commercial business in Paris have an out-of-date or damaged sign on the property? If so, call on Hargis Electric LLC for sign LED retrofit and repairs. We are a team of professional electricians who can repair and upgrade any kind of commercial sign you've got that might need a little something extra as times change. Fluorescent and even neon lit signs are becoming obsolete as technology improves, and LED retrofitting is becoming more and more popular. LED bulbs and fixtures are:
Eco-friendly
Low-cost
Easy to install and maintain
Brighter
More attractive
If you're ready to boost your Paris business's sign with sign LED retrofit and repairs, give Hargis Electric LLC a call today. We're the electrician you can trust with the expertise and skills needed to upgrade your signs and repair any damages that may exist.
Upgrading Older Lit Signs
While the vintage look and feel is in these days, it's best to be proactive about technology upgrades when it comes to your commercial sign. Older signs that haven't been fixed or upgraded in the last few years can often look out-of-date, obsolete, or even ugly in comparison to newer models and that's the last thing you want people to think about your business!
At Hargis Electric LLC, we've grown as times have changed and we know all about upgrading signs and light fixtures to boost your business into the modern era. We can install Oncor LED retrofits and other kinds of LED bulbs and fixtures into your sign so it can be brighter, cost you less, and benefit the environment. If you want all of these things and more for your commercial sign, be sure to call Hargis Electric LLC today. We've spent over two decades providing high-quality electrician services to Paris, and we are proud to carry on these services to you.
Trust Paris's Electrical Professionals
No matter what kind of electrical service you need in Paris, Hargis Electric LLC is the team to count on for high-quality service and unparalleled results. From residential electrical repairs and whole house surge protection to commercial sports lighting and service upgrades, we're the team to call for all of these things and more. When you want unmatched customer service alongside a team of knowledgeable experts, call on us.