Professional Electricians & Electrical Services In Deport, TX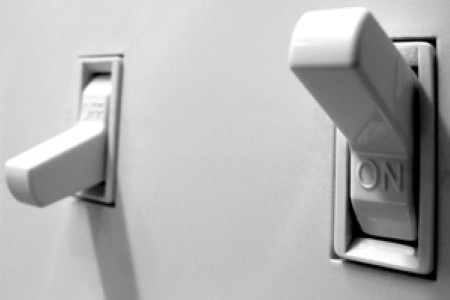 If you own a home in the Deport area, there may come a time when you are in serious need of the services of a skilled electrician. No matter how big or small the electrical issues in your home, you are going to want the services of an electrical contractor that has a wealth of experience to draw from and the knowledge needed to ensure that you will be able to go on with your daily life without having to worry about the same issue coming back to haunt you in a couple weeks time. Hargis Electric LLC has the team of local Deport electricians you can trust with all of your residential and commercial electrical issues.
Here at Hargis Electric LLC, we can provide you with all of the quality electrical installations, repairs, panel upgrades and maintenance that you need to keep your home up and running as efficiently as possible. Our team of expert staff has been in the electrical field for a good number of years now, and we have services more homes than we can count at this point. Any time you are looking to have electrical repairs or upgrades made on your Deport home, you should always ensure that the work is done by trained professionals. By doing this, you can ensure that the electrical repairs and upgrades are all up to electrical codes and that you won't run into further issues a couple of months down the line.
If you have any questions about our full line of professional electrical services, or you would like to schedule your appointment for service, give our team of experts a call today. We are always standing by and willing to help in whatever way we can. We look forward to working with you.
Deport Electrical Repairs
If you have ever turned on the lights to your living room only to have them start flickering or dimming when they shouldn't be, it could be a sign of bigger issues than you realize. If this is a regular occurrence, you should seek out the service of a professional electrician immediately. In fact, there are several fairly noticeable signs that your home's electrical system is in need of some professional help. Some common signs of wiring issues in your home or business include:
Burning Wire Smell
Constantly Flickering Lights
Higher Than Average Energy Bills
If you start to notice any of these signs in your home or business, it is probably in your best interest to get in touch with the professionals at Hargis Electric LLC to make sure your repairs are done right.
Electrical Inspections In Deport
One of the best things you can do for your home is to invest in preventative maintenance, and when it comes to your home's electrical system, the best way to do this is by investing in regular electrical inspections. Getting routine inspections performed on your home is one of the best ways to catch small issues early before they have a chance to cause further damage and develop into a bigger problem.
If you are looking for a professional electrician in Deport or the surrounding area, give us a call today at 903-785-8055 or complete our online request form.