Looking For A Reliable Cunningham Electrician?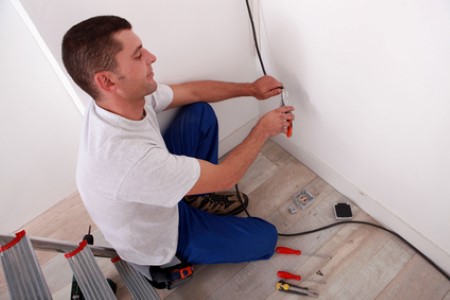 Whether you are remodeling, adding to the electrical system, or need a Cunningham electrician for repairs, Hargis Electric LLC is ready to assist you. We offer competitively priced, expert electrical services to Lamar County and beyond.
As the owner of your electrical system, you have complete control over it. Our best advice to you is to make sure they are done accurately by a licensed electrician.
So many take it upon themselves to repair outlets, wall switches, and more. Let the professionals do it so it's done right. You don't want to put yourself and your belongings at risk.
Quality Service
Reasonable Rates
Expert Workmanship
Honest, Up-Front Quotes
Reliable Electricians
emergency service
Expert Electrical Troubleshooting & Repairs
Everyone relies on their electrician to find the cause of the problem and then repair it properly. This takes troubleshooting skill and the right tools. Our Cunningham electricians are fully equipped and highly experienced. We'll find the problem and fix it right.
Our company has been in business locally since 1985. We have striven to develop long-term relationships with customers. This means we work hard to keep up with our education, stay up to date on local safety building codes, and invest in the tools we need. When you need electrical repairs, call us first.
Need Patio, Yard, & Landscape Lighting?
There's no better way to create drama on a landscape than with good lighting. Exterior lighting also plays a safety role for using the property at night. If you would like to enjoy the outdoors more after dark, a good lighting plan will help.
With our years of experience as full-service electricians, we can answer all your questions about outdoor lighting options. There are so many ways we can beautify your landscape and make your home more secure.
Services We Offer: