Experienced Electricians In The Cooper Area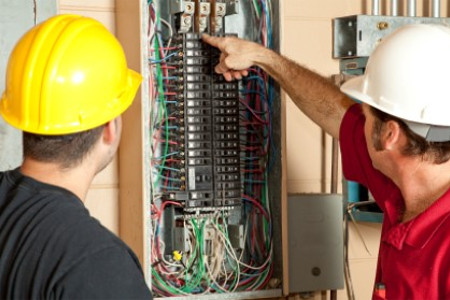 To maintain the electrical setup that keeps your Cooper, TX, home running, you need to call on an experienced electrician to address any issues that setup might have. If you're in the market for a dependable electrical contractor in the Cooper area, call the local pros at Hargis Electric LLC to enjoy our dependable electrical repair and upgrade services.
Thorough Wiring Upgrades In Cooper, TX
Over time, as your electrical wiring wears down and your electrical demands increase, your current wiring could become insufficient to meet your electrical needs economically and safely. When this time comes for the wiring in your Cooper, TX, home, give us a call for a wiring upgrade that will get your electrical setup working its best once more.
Call Us When You Need Electrical Repairs
Damages are unavoidable for all of your home's installations, and when it comes to your electrical installation, those damages can be dangerous, as they can lead to fires. When any part of your electrical installation suffers any wear or damage, call Cooper's experienced electricians for our dependable electrical repairs.
If you are looking for a professional electrician in Cooper or the surrounding area, give us a call today at 903-785-8055 or complete our online request form.