Dependable Clarksville Electricians & Electrical Services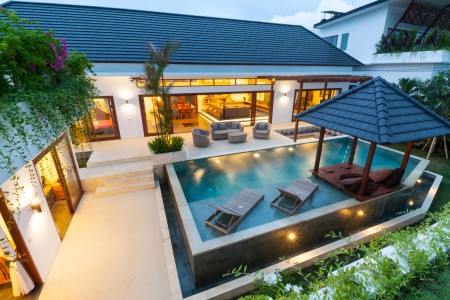 While some electrical problems in your home can be fairly obvious, like when a device gets damaged or suddenly stops working, there are a number of other issues that can lie beneath the surface, waiting to cause damage to your home and your electrical devices and appliances. There can be a number of different reasons that these types of damages can occur, but no matter what the case may be, you always want to make sure you have the name of a professional Clarksville electrician who will be on hand to assist you when you need it most. Here at Hargis Electric LLC, we are a team of local electrical contractors that can work to quickly and accurately identify and repair all of your home's electrical problems. So if you are being plagued by electrical issues in your Clarksville home, rest assured that you can always count on the team of expert electrical contractors at Hargis Electric LLC to see to your needs.
When an emergency comes up with your home's electrical system, the best course of action is to always call in a professional for help. We provide prompt service that helps take the stress off of you and give you peace of mind in knowing that your home will be back to running like normal in no time at all. One of the main advantages to hiring a trusted electrician for all of your home's electrical work is that it gives you the assurance that the repairs will be carried out quickly and in a professional manner, meaning that you won't have to worry about the same issues popping up a couple of weeks later because it wasn't performed correctly the first time. Electrical work can be dangerous to both you and your home, so we highly recommend that you always seek the help of a professional if there is ever an electrical issue with your home.
If you would like more information on our full line of electrical services, or you would like to set up an appointment for service, give us a call today. Our team of professionals are always standing by and willing to assist you to the best of their abilities. We look forward to working with you.
Clarksville Electrical Repairs
If you are experiencing electrical problems in your Clarksville home, call Hargis Electric LLC today. We can come out to your home or business and get your repairs done quickly and accurately so that you can get back on with your normal daily life. Our team of professionals are all highly experienced in the field and can assist you with the following repairs:
Panel Box Upgrades & Repairs
Lighting Installation & Repairs
And Much More...
Electrical Inspections In Clarksville
One of the best services you can invest in to keep your home safe and ensure that it is running efficiently is routine electrical inspections. Regular electrical inspections will work to catch any small problems before they have a chance to cause further damage or develop into something bigger. Don't take chances when it comes to your home's safety or that of your family.
If you are looking for a professional electrician in Clarksville or the surrounding area, give us a call today at 903-785-8055 or complete our online request form.