Expert Electricians Serving Chicota, TX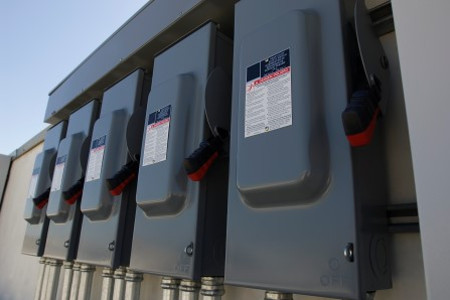 When you need your electrical system repaired or new fixtures, equipment, and devices installed, you'll want a Chicota electrician who does the job right. At Hargis Electric LLC, our company policy focuses on being a leader in the industry.
We strive hard to exceed our customer's expectations. This means being on time, finishing projects on time, and offering excellent service at competitive rates. You depend on having the power you need, when you need it. Don't put off repairs or getting that extra outlet installed. No job is too big or small for us, so call when you need help.
Electrical Repairs Are Important
If you expect to live or do business in a safe environment, the electrical repairs can't be put off. Time and again, we've seen families and businesses who don't realize how dangerous wiring is when it's exposed and the insulation is worn off. Sometimes the only signs you get are flickering lights or frequent breaker trips. Any little sign should be paid attention to. If you see signs that your electrical system isn't up to par, call us. We'll take a look at it. It's likely something so small you wish you had taken care of it a long time ago.
New Generator Installations
There's no doubt that we need more power today than ever before. That's why generators have been so popular in the last couple of decades. When our main power supply goes down, we simply don't know how to live without it. It's frustrating. An emergency standby generator can be installed to serve your power needs during an outage. There are very sophisticated systems today that turn on automatically for seamless power. They can even support your entire home or commercial business. There are still smaller systems available that keep your lights, stove, and refrigerator on.
Let us know what you need to power and we'll find the right size and type for you.
Services We Offer: