Professional Bogata Electricians & Electrical Services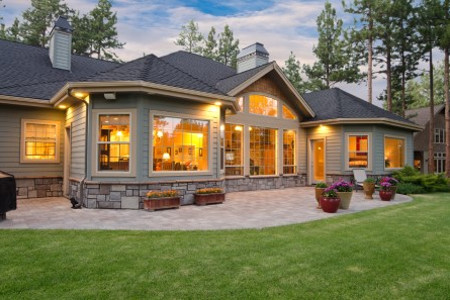 When it comes to the electrical components in your Bogata home, it is important that every device is installed properly and receives the proper care and maintenance it needs so that it can continue to be used by you and your family efficiently on a daily basis. Daily use on electrical devices like your home's air conditioning unit, washing machines, and a whole host of other household devices and appliances is only made possible when your home's electrical system is up and running efficiently like it should be. Our team of professional electrical contractors here at Hargis Electric LLC have made it our mission to provide these quality services to all of our local customers at a price that won't break the bank, all without compromising the quality of the work they deserve.
Despite what most homeowners think, the electrical system in your home can actually benefit from having regular inspections performed to make sure that all components are working like they should be. Our team of Bogata electricians can provide you with all of the maintenance, repair, installation, and replacement services you need to keep your home up and running like you want it to be. Regular inspections can also help in the prevention of device damage as small faults can be detected and repaired early before they have a chance to damage your appliances or other electrical devices. This can also go a long way in helping you to save money on your electrical bills every month. A home that has everything running efficiently is going to consistently pay less in monthly energy bills than one of comparable size that isn't.
If you would like more information on any of our full line of residential or commercial electrical services, or you would just like to schedule your future service appointment, give our team of Bogata electricians a call today. Our team of professionals are always standing by and willing to help however they can. We look forward to hearing from you.
Bogata Electrical Repairs
Making sure you have regular electrical repairs performed on your Bogata home or business is a great way to make sure that the structure stays up to code over the years. Every year, these structures are going to degrade a little bit more, and if you aren't careful, your electrical system could begin to degrade with it. When that happens, you could wind up paying through the nose on your monthly energy bills, and you could also be putting your safety and that of your family on the line. Electrical problems are one of the leading causes of home fires in the country, and the best way to prevent them is to have regular maintenance performed on your home's electrical system to ensure its continued safety. These kinds of repairs are almost always better left to professionals as the potential to cause yourself harm or to make the problem worse is very real. When you are looking for a team of professional electricians who can get the job done successfully and quickly, call the pros at Hargis Electric LLC.
Routine Electrical Inspections In Bogata
Having routine electrical inspections performed on your Bogata home is one of the best ways to catch, identify, and get repairs for electrical problems in your home. Catching small problems before they have time to cause further problems or develop into something more serious is a great way to save money in the long run and ensure your safety and that of your family.