Call Us For Quality Wiring Upgrades In Your Bailey, TX, Home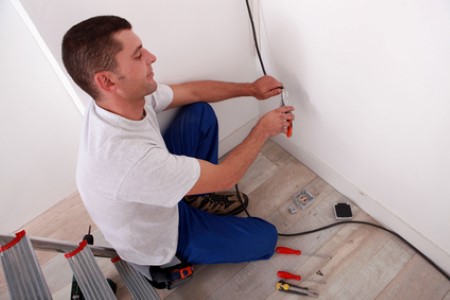 You can't beat a well-functioning electrical setup when it comes to keeping your Bailey, TX, home running its best. And for keeping your electrical setup in that quality of condition, you can't beat Bailey's leading electricians at Hargis Electric LLC. Our wiring upgrades and electrical repairs will keep your home's electrical in the best possible shape.
We'll Upgrade Your Electrical Wiring In Little Time
When your home's wiring wears down, you could face the very real possibility of developing an electrical fire. So, it's important that you maintain dependable wiring in your Bailey, TX, home. And when your wiring is in an unsafe condition, call us to get it back in the best condition with our wiring upgrade service.
No-Nonsense Electrical Upgrades In Bailey, TX
You can't help but use your electrical setup day and night, and after enough years of nonstop use, it will inevitably develop issues. When these issues occur within your Bailey home, you need to call us. We'll resolve any electrical problems you might experience, ensuring that your electrical setup will continue working its best for many more years to come.
If you are looking for a professional electrician in Bailey or the surrounding area, give us a call today at 903-785-8055 or complete our online request form.