Expert Electricians Serving Annona, TX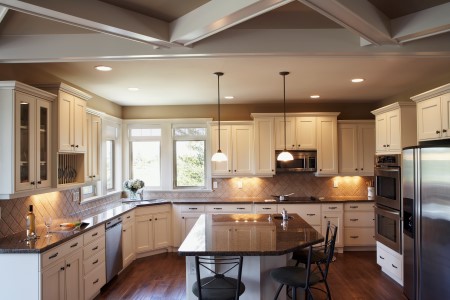 At some point or another, every Annona homeowner is going to wind up in need of some form of electrical repairs. This can be due to damage to your home's system, overuse, or just a lack of maintenance. Not matter what the reason may be, however, our team of professional Annona electricians at Hargis Electric LLC will be able to come into your home, accurately diagnose the issue, and get your repairs underway so that you can your family can get back to your normal daily lives. When you are looking for an electrician that you can trust to get the job done, and get it done right the first time, you want to call the electrical professionals at Hargis Electric LLC.
There are a number of other issues around your home that you can feel comfortable handling yourself, but when it comes to your home's electrical system, it is a job best left to the professionals. We can handle many problems easily and safely, that could result in serious damage to your home or great personal harm if you were to attempt them yourself. Let our team of professional Annona electricians safely take care of all of your home's electrical needs so that you can have peace of mind in your home once more. We strive to be honest in all of our work, and upfront with all of our pricing, so you can rest assured that the price you were quoted to begin with isn't going to suddenly change once the job is finished.
If you have any questions about our full line of electrical services, or you would like to schedule a service appointment, give us a call today. Our team of professionals are always standing by and willing to help in whatever way they can. We look forward to working with you.
Annona Wiring Upgrade & Repair Services
In order to have older wiring redone correctly or any other electrical work that you don't have the proper tools for, you are going to want the help of a seasoned professional, and you will be able to find them at Hargis Electric LLC. We are a team of highly experienced electrical experts who can help you with all of your home's wiring problems, including:
Bad Connections
Incomplete Circuits
Delicate Wiring
Poorly Done Prior Electrical Work
Annona Electrical Repairs
One of the main reasons you should always hire a professional electrician for your home's electrical problems is safety. In addition to the personal risk involved in handling electrical wiring if you are untrained, there is also the potential for serious damage to your home as there is a chance of fire is most electrical repairs aren't performed in a certain way. The average homeowner might not notice that something is wrong right away, and with electrical problems, fire is a very real risk that can spring up very quickly.
If you are looking for a professional electrician in Annona or the surrounding area, give us a call today at 903-785-8055 or complete our online request form.