What You Need To Know About Carbon Monoxide Poisoning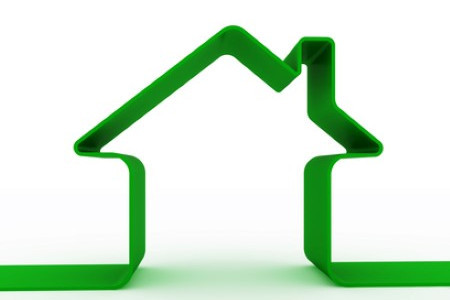 Your number one priority in life is to protect yourself and your beloved family. So, ultimately, your goal is to try to create a home that is also a safe haven, from any number of potential threats. Yet, one of those risks is one that happens to get commonly ignored, and that is partly why it is nicknamed the silent killer.
According to statistics from the CDC, Centers for Disease Control, an average of 432 people die annually as a direct result of carbon monoxide poisoning. While that number may not seem incredibly high, it is still too great a risk for you and your family to take, especially when there are ways you can avoid and monitor for this. Keep in mind, it's a numbers game, no one knows when or where CO poisoning will strike, so don't allow yourself to be an unsuspecting victim.
Get Proactive About Precautionary Measures
Carbon monoxide (CO) is referred to as the silent killer because it is colorless, tasteless, odorless and non-irritating. There are often some early symptoms, they are commonly ignored and CO poisoning can quickly result in death.
While the following information only touches on some of the date you need to know, it at least gives you a starting point. If nothing else, it is intended to help ensure that you take the matter seriously and make some changes, before it is too late.
One of the reasons that carbon monoxide poses such a threat is that it can come from a variety of sources, all found in or near your home. A malfunctioning water heater or furnace can leak CO into your home, which is why tune-up work is so essential to schedule. A briquette grill, if used in a semi-enclosed space, can cause this type of problem. Even your portable generator meant to keep your home running when the power is out can cause problems if not used in a well-ventilated space. Cars, boats and even certain tools produce carbon monoxide, so get informed so you can play it safe.
There are a number of symptoms and dangers that CO poisoning can cause, before fatality. Headache, dizziness or difficulty breathing are some examples, as well as chest pain, nausea and confusion. Therein lies the problem, these are also signs that can be linked to other ailments and often get written off as something to get checked out later, if the problem persists. Yet the issue is that by the time a person realizes something serious is wrong, it is usually too late to even get help.
Some people are more sensitive to the effects of CO, such as infants, the elderly, anyone with an already existing respiratory problem or even anemic patients. No matter what the case may be, if you even suspect carbon monoxide is present, immediately make your way to a location that allows you to get fresh air. Symptoms usually pass quickly, once you are out of the line of exposure. If this happens, call for help, right away.
Making Positive Changes
Similar to a smoke alarm, a carbon monoxide alarm can be the difference between life and death. Adding this type of device to your home could help prevent serious illness or even death. If you live in or around the Paris area and are ready to get proactive about protecting your household, let Hargis Electric LLC help you.
Having been in business since 1985, we have seen our fair share of otherwise avoidable tragedies, related to CO poisoning. That is why we cannot stress enough the importance of implementing a carbon monoxide alarm into your home, in order to protect yourself and your loved ones.