How Landscape Lighting Can Protect Your Lamar County Home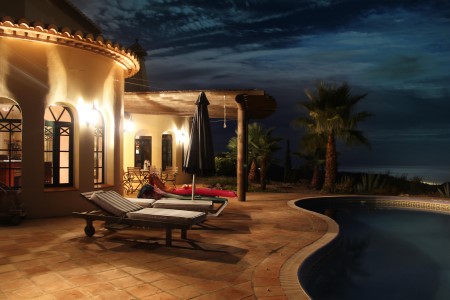 Safety is on every homeowner's minds. There are different things that one can do to beef up the security. One can add a security system to prevent theft or Lamar County landscape lighting.
Each year there are more home thefts because of a lack of security. More people are neglecting their homes because they think that it will never happen to them and when it does; it's too late as they lose everything.
Your home should be protected in all ways on the inside and the out. If you're having problems within the neighborhood, call in local electricians for professional installations and have your home taken care of. Don't ignore your problems any longer.
There are different types of outdoor lighting which add to the security levels. You'll find there are four types of Lamar County landscape lighting available for your home:
Solar
Spotlight
Lo-voltage
Motion
Any type of outdoor lighting is better lighting as solar can save you money, lo-voltage can reduce the amount of energy that you use, and motion can prevent your home from getting broken into.
Outdoor lighting is not just for theft prevention. It is also used to show off your landscaping. You put a lot of time and effort into your flower beds and pathways, so protect them from stumblers and animals tramping through.
Protective outdoor lighting can easily be added to the outside of the home. Call your local electricians in and they can install it for you. Don't try and install on your own as wiring can be challenging.
You'll find that there are benefits of outdoor lighting that doesn't seem achievable with other types. Not only will you have lighting that can enhance the home's exterior but also the following advantages:
Enhanced security and lighting
Accentuated landscaping
Added property value
Over time you'll see that your home isn't being messed with as there's nowhere to hide at night. Those darkened areas of the exterior will be no more. You'll save your investments from theft and your flower beds from destruction.
Safety should be your main concern for your home. There is no better way to achieve safety other than sprucing up your outdoors with better lighting. You can have it custom designed or stock installations.
Lamar County landscape lighting may just save your life one day. There is no reason to keep those dark areas of your home's exterior exposed. Let the electrical experts at Hargis Electric LLC take care of your home.